1. DIAMOND (OR CZ) EARRINGS
It's true what they say – diamonds are a girl's best friend. But, not everyone can afford a diamond necklace and it's not often you have an occasion that calls for such an accessory, either.
Diamond earrings, though, are a whole different story. These look great when you're going out to brunch or into a big meeting. They shine in the spotlight of weekend outings and make you look absolutely beautiful for special dates and family events.
Not in the Budget? No one will know the difference with CZ earrings for a fraction of the price.
2. PEARL EARRINGS
As great as diamond earrings are, it's nice to have a little bit of diversity in your everyday earring choice. Get a pair of pearls as a simple, yet iconic alternative.
Pearls do everything diamonds can do in their own unique way. More so, they make you look more relaxed and low-key if that's the kind of style you tend to go for. You can save your diamonds for times when you want to stand out and use your pearls on a regular basis as a cool and collected touch to any look.
3. A STRING OF PEARLS
Pearls do have a way of making you look casual when they need to, but you can also use them to dress up. This is especially true if you match your pearl earrings to a string of pearls, one of the most iconic jewelry pieces out there.
This is almost as necessary to have in your wardrobe as a little black dress – and the two match perfectly together, by the way. A pearl necklace is ideal for a job interview, a graduation, or an anniversary dinner, too. When it comes to looking your best, you usually can't go wrong with one of these.
4. A PENDANT NECKLACE
Sometimes, it's better to wear a necklace that has a more subtle way of catching the eye than a pearl necklace does. Consider buying a necklace with a thin, simple chain that hangs a lovely pendant.
The pendant is the wow factor while the chain blends in with your complexion and the rest of your outfit. This creates a balance between saying "look at me" and "nothing to see here." It's bold and beautiful, yet a little mysterious and reserved.
5. A LONG, ELEGANT NECKLACE
The next item on the list of classic jewelry pieces is a long necklace. You can choose whether you'd like it to be something with a long chain and a bigger pendant than normal or a string of pearls/precious stones that hangs below the collar.
Long necklaces are the perfect complement to tops with high necklines or generally simple outfits. They spice things up in a way that is different and eye-catching without being over the top.
Pair a long necklace with your favorite jeans and white t-shirt look or put this on whenever sweater weather rolls around. Either way, you're sure to look absolutely stunning.
6. A NICE WATCH
Regardless of whether you're stepping out in a cozy sweater or a cut-off tank top, you should put on a watch. Watches make you look sophisticated, organized, and confident. Not to mention, there are all kinds of women's watch styles out there!
You can easily find a nice watch with a gold band and a blue or pink face. Or, you may prefer a classic leather band with a simple metal face. There are even double-wrap watches and interesting color combinations that make looking nice more fun and personal than normal
7. A CASUAL WATCH
While you should never leave the house without a watch, if you're going somewhere like the gym or the beach, a casual watch might be your best bet. Invest in a smartwatch or choose something a little more stylish that isn't necessarily too nice.
There are plenty of sports watches out there that can do the trick. Or, simply don your old watch when you upgrade to a new, even nicer one.
8. SIMPLE, STYLISH BRACELETS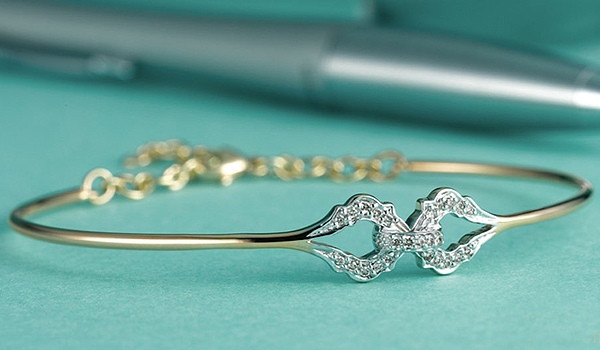 Most watches make a statement on their own, but it doesn't hurt to add a few bracelets to your arm candy look. Bracelets come in all shapes and sizes.
You may want to wear a pendant bracelet one day, a tennis bracelet the next, and then a simple clasp bracelet the day after. Some women have one or two bracelets they never take off, while others only wear them for special occasions.
Decide which kind of fashionista you want to be, then find the right bracelets to match.
9. A FEW RINGS
Another thing every woman needs is a few rings. This is especially true if you're not much of a bracelet person. Small, simple rings look lovely when you arrange them correctly on your fingers.
Or, you can be bolder and shop for large, statement rings to catch the eyes of people walking by or the group you're having lunch with. Think about what fits best with your style and personality, and what makes you the most comfortable, too.